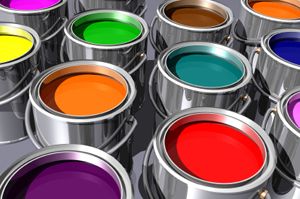 WHAT KIND OF PROOF CAN I EXPECT TO SEE?
PDF Online Proofs are submitted for commercial grade or digital print jobs. PDF proofs are fast and allow you to see color breaks, check for content accuracy and image position. Because of the differences in monitor calibration we will produce your 4 color process elements to a "pleasing color" standard using standard density readings at press.
Premium Quality jobs will receive a hard copy proof produced by our Epson printers. These proofs more accurately predict printing characteristics. If your job is extremely color critical we may recommend a Fuji FinalProof. This proof is the closest match to offset printing that we can provide (additional charges will apply).
A low resolution digital color content proof. (Iris Color Proof)
Content Proofs are submitted to verify construction features, copy placement, and two-sided print imposition. These low resolution paper proofs are not indicative of the color that will be produced on press.
Proofing is an important process to us and is the final stage before we produce your project. One tiny error or omission can ruin an entire project. Please remember that files output between different platforms can cause text to reflow. We go to great lengths to assure accuracy so we've created an online proofing system so you can quickly view your items from your computer.
Please call or contact us online if you would like to take advantage of our online proofing system.